Step 1: Go to Network Admin site dashboard. Click on Themes > Add New.
Step 2: Click on Upload Theme. Click Choose File. Select Theme zip file. Click Install Now.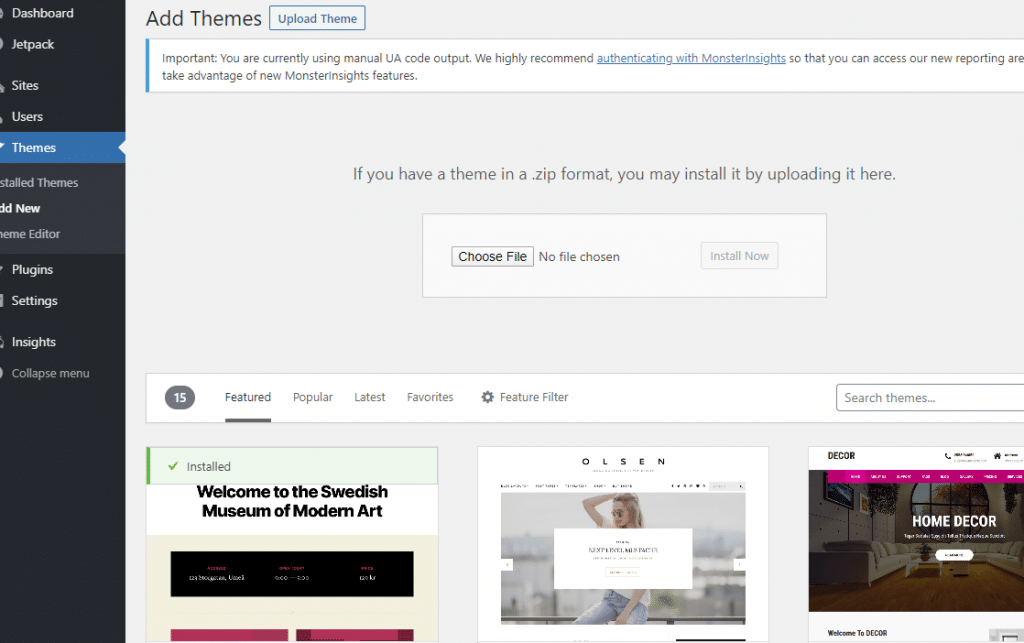 Step 3: Go to Themes > Installed Themes. On the new installed theme, click Network Enable.
Step 4: Go to new location for site. Log in and go to Appearance > Themes and activate the theme. Typically it will be Divi. In this example it is a Divi Child Theme called JSV Custom. When in doubt, Divi.